To List or Buy first? That is the question!
(
June 24, 2016
, posted in The Market
)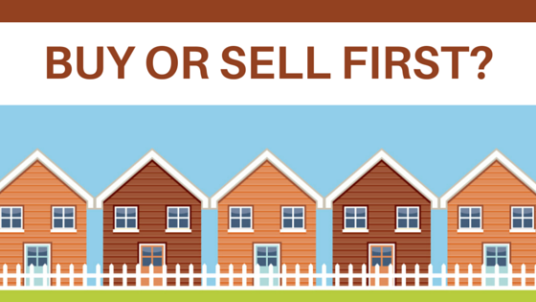 Everyone knows the market is hot! While Vancouver and Lower Mainland stats provides interesting news, what does that really mean on the ground in the Comox Valley?
It means Buyers & Sellers alike are facing new challenges. There are many risks compared to the "List, Sell, then Buy" balanced market experience in the past. 
When the market is hot, Sellers who SELL first are challenged to:
1. find a suitable home from ever shrinking inventory
2. co-ordinate move-out, move-in dates without additional and maybe costly financing
3. find another place to live in case they aren't able to co-ordinate their sale with their purchase.
In my opinion, it's financially safer to sell first, giving you more time to find that perfect home and the advantage of being ready to act when you do find it.  However, not everyone is comfortable with the uncertainty of not having a home at all for awhile. The real challege, then, is to find a place to live until you find a home you want to buy. Here are some ideas:
1. Extend your search to different areas that may be less "hot". Check out Campbell River...
2. Buy or borrow an RV and set up camp. Summer in the Valley is incredible! You may even love the change.
3. Explore having a home built for you and negotiate a long closing date with your buyers.
4. Find homeowners/neighbors that need house-sitting for the summer and fall to give you more time to look for that special home.
5. Find a rental house where the owner/property management company will rent month to month and allow subletting.
6. Talk with friends, family, co-workers, colleagues who are being transferred out of town and find out if they would consider renting to keep their home here.
7. Expand your home search to include investment properties. Talk with a trusted mortgage professional to make sure you can handle another property financially after you purchase the home you want. You can live in your own rental property, then benefit from additional income or re-sell it.
8. Negotiate a long closing date to give you time to find the right home and strategize with your realtor to make sure you are both ready to act the moment you see a potential property.
Sellers who BUY first face risks, too, including:
1. making an offer without it being subject to the sale of their house. Sellers are not likely to accept a "subject to the sale of the buyer's house" contract.
2. Their home doesn't sell before they take possession of their new home and they may need to reduce the price for a faster sale.
3. Owning two homes and two mortgages.
If you do decide to buy first, check with your mortgage professional before you buy for options. You must have enough income and have an excellent credit rating to be able to get bridge financing. Have a back-up plan in place! You might consider renting your old house to cover the mortgage payments. Rental homes are in demand in the Comox Valley!
Yes, buying and selling in any market skewed to either buyer or seller faces challenges. It's not an easy decision. I do know that the more prepared you are to devote time and energy to the process, and the more you co-ordinate and work with your realtor, the better the outcome. Lastly, keep in mind that finding another home and selling the one you own is a process. It's a process that you don't have to go through alone!
Categories
Archives

Subscribe To This Blog